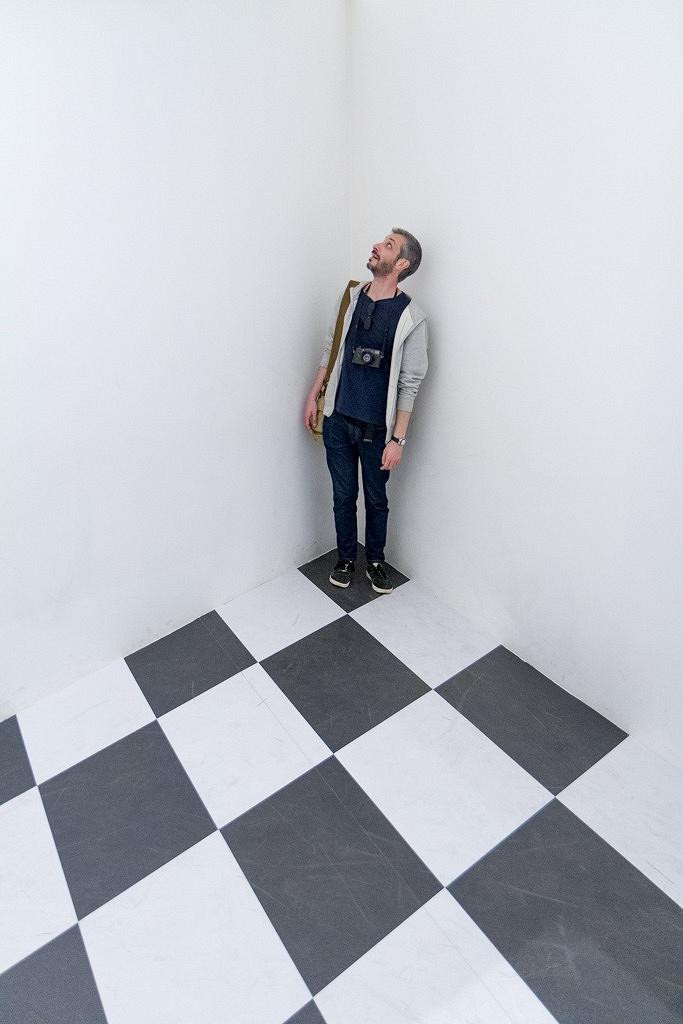 Ruben Mália is a freelance photographer based in Porto (Portugal), specialized in documentary and candid work.

His passion for life and the human condition have driven him to develop and focus his work towards home and explore the current and changing state of Portugal documenting its people and culture, while capturing the soul of an old nation at the very edge of Europe.

As a curator, Ruben also partners with galleries, institutions and independent photographers providing guidance in the production of captivating and impactful visual narratives which will contribute in bringing the best of each photographic project to public. Currently, Ruben is working on new limited edition books and workshops.
His works are held by institutions including the National Art Library, Victoria and Albert Museum and the Brooklyn Museum Library

Contact: ruben.malia@gmail.com

Ruben is also the co-host of the Portuguese Podcast (Prova de Contacto), and member of "Portuguese Street Collective" since 2020

Photo by JP Wadhoomall
Curriculum Vitae
EDUCATION
Curator - Art and Exhibitions (2019)
Martin Parr Masterclass at Magnum (2012)
João Kulcsar Curatorial Masterclass (2011)
Nuno Lobito Masterclass Travel Photography (2010)
Instituto Português de Fotografia (2007/2009)
AWARDS
Finalist Italian Street Photography Festival 2019 - Book/Fanzine
Finalist EI Award 2015 - Encontros da Imagem 2015
HPA - Humanity Photo Awards 2015 - Performance Award - Festivities
IPA - International Photography Awards 2014 - Honorable Mention in People-Portrait
IPA - International Photography Awards 2013 - Honorable Mention in Editorial - Political
IPA - International Photography Awards 2012 - Honorable Mention in Editorial - Photo Essay and Feature Story
IPA - International Photography Awards 2011- Honorable Mention in People-Culture
IPA - International Photography Awards 2010 - Honorable Mention in Travel/Tourism

ZINES
Summer of a Thousand Julys - 2018
Don't Tell Them, Show Them - 2017
Dream Inn Vol1 - 2016 (2nd Edition)
Dream Inn Vol1 - 2015
Anti-Austeridade - 2016

BOOK EXHIBITIONS
Summer of a Thousand Julys - Fanzineist Vienna Art Book > Zine Fair 2019
Anti-Austeridade - Carnegie Museum of Art | PGH Photo Fair 2017
Anti-Austeridade - Magnum Foundation 2017
Anti-Austeridade - Image Text Ithaca Symposium 2017
Anti-Austeridade - Massachusetts College of Art and Design 2017


SOLO EXHIBITIONS
Gallery Geraldes da Silva - Don't Tell Them, Show Them (2017)
Viana Cine Club - Aqui Há Gente (2017)
Almeida Garrett Library - Aqui Há Gente (2016)
Gallery Geraldes da Silva - Aqui Há Gente (2016)
Maquinas de Outros Tempos - Collecting Reality (2013)
Gallery Porta 22 - Collecting Reality (2012)
Forum Maia – Maia Music Festival (2009)


GROUP EXHIBITIONS
Now that's what I call love - Hart Club London (TPC) (2019)
Gallery Geraldes da Silva - III Mostra de Fotografia Geraldes Silva (2018)
Municipal Gallery of Corroios – 14th Corroios Photo Contest (2011)
Gallery Porta22 - Reflections on Porto (2011)
Planalto Fotográfico - I Iberic Documentary meeting – Pilgrims(2010)
Café Fenix (Porto) – Magreb (2010)
Municipal Gallery of Corroios – 13th Corroios Photo Contest (2010)
Casa do Alto Pedrouços – Retrospective Maiact 2008 (2009)


LECTURES > PANELS
Anos Depois - Portuguese Institute of Photography (2018)
Conversas com Fotografia - F8 Fotografia (2014)
1ªs Jornadas de Turismo e Ambiente - E.S.Rio Tinto (2013)
Planalto Fotográfico - I Iberic Documentary meeting (2010)